What can I do after office hours?
I respond to this question very easily as a resident of Yogyakarta: watching shows or visiting art exhibitions. Besides being the city of education, I feel strongly that  Yogyakarta is a cultural city.  It is home to many artists from various disciplines and has become the artistic hub for art collaboration and exhibitions. The artists are not only from Indonesia, but also from various countries around the world.  Moreover, art in Yogyakarta is a celebration of the community.  You can visit and watch endless art performances. Information about them is broadcast to everyone everywhere so that many people can come to enjoy. This means that my art-appreciation-schedule is always full! In the past two months, for example, I have been to ten art shows and exhibitions.
Last August, I had the opportunity to watch performance of traditional Japanese music instruments: shakuhachi and koto. They collaborate with traditional Indonesian musicians while presenting contemporary works. So there's no need to go all the way to Japan to attend this world-class concert!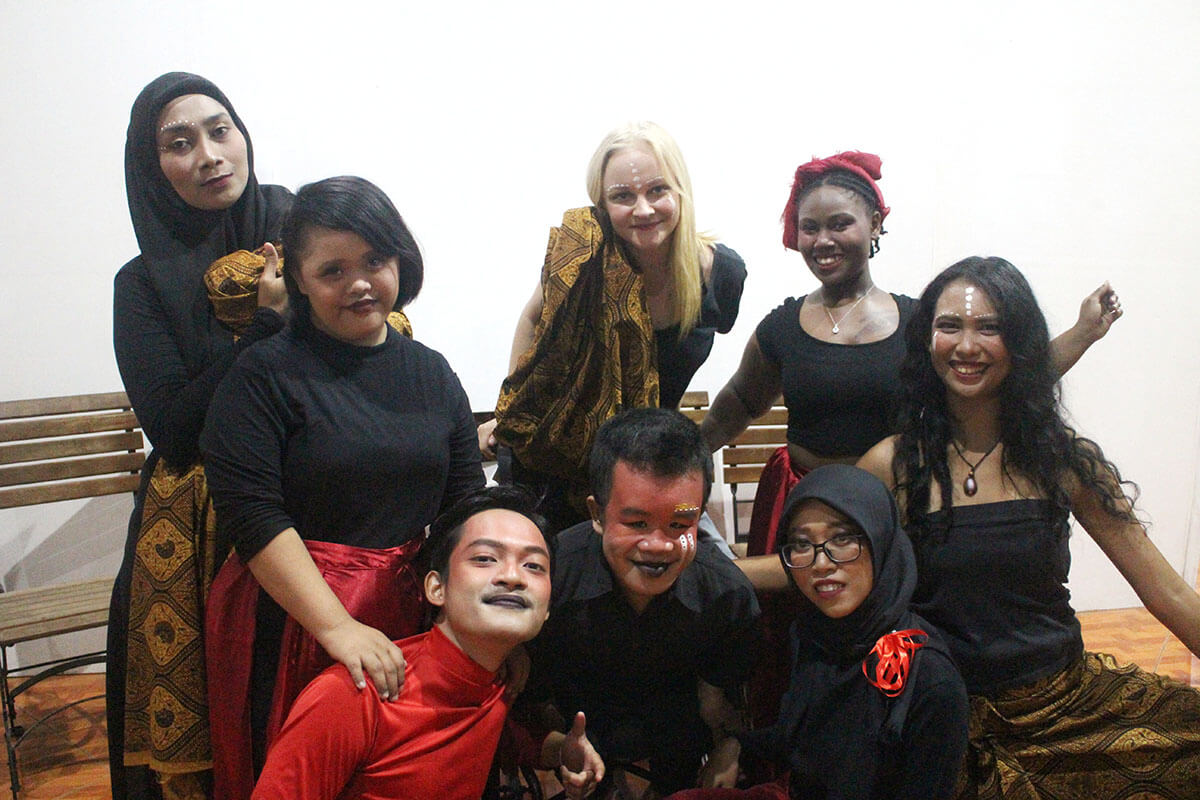 Besides watching, I also joined a dance community! In the community, we also frequently collaborate with other art organizations.  As a result, the creative activities we are doing are increasingly developing due to discussions and cultural exchanges.
Just like me, you can feel and experience the art atmosphere in Yogyakarta through the GROUND Arts Program. Here, you can discover not only traditional ones, but also contemporary arts that are full collaboration and innovation elements.  GROUND Educational Travel in Indonesia will also invite you to connect with the artists that will no doubt offer an inspiring and insightful experience.
Share this article to your social network
Explore more Educational Travels in Yogyakarta, Indonesia