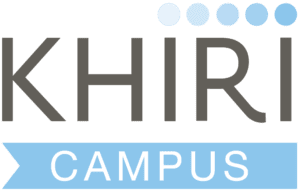 Physical
&

Occupational Therapy Programs in Thailand | Khiri Campus
Author : Khiri Campus | Tags : Travel Tips, About Khiri Campus
Aside from working with projects in rural areas Khiri Campus also has a training program for university students with specific skills and knowledge which they can bring with them and put to good use as well as to practice their skills and learn some new ones.
Nat from Khiri Campus Thailand supported a group of Physical Therapy and Occupational Therapy students who spent 3 weeks in Thailand with the organization, using their knowledge to help the patients.
First we were looking to the patients who need the therapy and support finally we found Rachawadee Home for Persons with Disabilities Protection and Development (for Girls and Boys) because they have a lot of disabled patients but lack staff so we thought our group could help and gain their experience from here.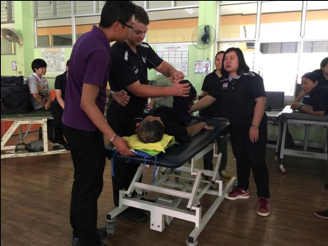 During 3 weeks, our group were hands on with condition examinations, music therapy, hydrotherapy, horse riding sessions and PT and OT sessions.
Here is not only the training program that can learn and practice their skills but this is the chance for them to help those children who lack of the opportunity to have a normal social life.
As a part of the Khiri Campus team, we are proud of our group and grateful for all kindness from the people both in the rehabilitation centre and everyone that was involved with this great opportunity to gain such a wonderful experience.