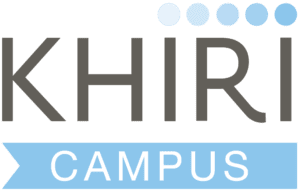 Teaching English in Local Vietnam Pagodas | Khiri Campus
Author : Khiri Campus | Tags : Travel Tips, About Khiri Campus
In 2012, i joined my friends going to Thanh Luong pagoda to teach English and Literature for kids there. It was a great time playing with the kids while receiving protection from Buddas in Thanh Luong. Unfortunately the project lasted only 1 summer as we lacked of teachers and resources.
5 years later, I came back and asked the head monk to launch the program again. Proudly being a part of Khiri Campus, now i can help connect our native speakes to the local community, bring our team there delivering a whole new level of English lessons where kids no longer be scared of English but enjoyed and loved studying with their 'loveliest teachers'.
Master Thich Di Son, the supreme head monk, welcomed everyone by warm love and kindness. Kids from local areas get free lessons, free meals, free book and pens… while our team get blessed, and lots of incentives: joining meditation class, working in monk's rice fields, enjoying Vietnamese hotpot, biking around the village picking lotus flowers and local fruits, or getting wet in water baloon fights.
What's really amazing is to have local Vietnamese young supporters who are "the loveliest people in the world" (said the teaching team), are actually the kids from our classes in the pagoda from 5 years ago! 
Watching them nowadays arranging the classes, teaching smaller kids about being good to parents and friends, supporting the English teachers by the best they can it brings a feeling of achievements.
It's so rewarding that those little kids we used to teach have grown up and are so responsible. It would be great to see the kids we are teaching today in 5 years time grown up and leading another generation through this sustainable development model.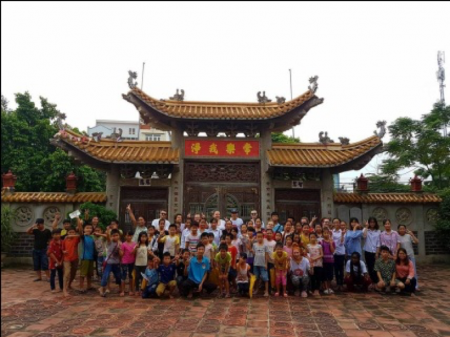 Joining the education program here with Khiri Campus in the pagoda, we believe it's not only the kids that are the beneficiary. To our teachers, to our supporters, to Khiri Campus, it's a real life classroom to learn about life, cultural differences, learn about adaptations and 'karma'. "Your today is the result of your yesterday and tomorrow depends on what you do today". On behalf of Khiri Campus Vietnam we would like to thank you all for your significant contributions to the people there and wish you all the best in life. A di đà Phật!"