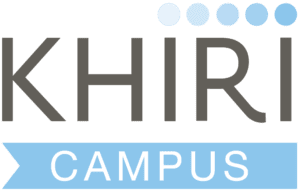 Thai Weaving in Baan Ja Bo Village | Khiri Campus
Author : Khiri Campus | Tags : Travel Tips, About Khiri Campus
Experiencing authentic local culture is one of Khiri Campus's core activities and with Khiri Campus in Thailand, we will take you to Baan Ja Bo Village in Mae Hong Sorn. Baan Ja Bo village is a Black Lahu Tribe village located in the mountains.
Here the villagers still keep their traditional dress and way of life, farming and agriculture being the main livelihoods and now there is the start of some community-based tourism activities in Mae Hong Son.
When you come to visit here, you will not only experience their way of life but learn an traditional activity famous to the area, bamboo weaving and sewing.
One of my favorite activities here is bamboo weaving, by living in the mountain among the forests, they apply nature to their life by using wood or bamboo to make important items to use in their daily life such as baskets, mats, animal traps and items that they will use that are important in their local ceremony.
The weaving is a great way to see their way of life and also shows their tradition and culture learned from their ancestors and conserved in their community.