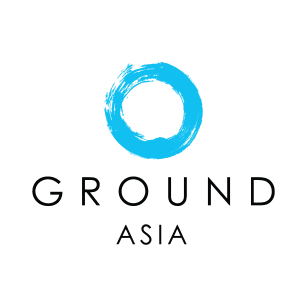 10 Things You Need to Know Before Traveling to Thailand | Khiri Campus
Author : Khiri Campus | Tag : Before Your Trip, Thailand, For Students
From the beaches in the south to the hills of Chiang Mai and Chiang Rai, we believe each journey to Thailand is an adventure. Each region displays its own colorful traditions and unique styles that leave a deep and lasting impression. Whether you're traveling to Thailand on a school or university program to be immersed in local Thai culture, engage with a rural local community, or working on an active service-learning project, here are 10 things you should know about Thailand:
Language
We have our own language known as 'Thai.' We also have our own alphabet and uses five tones; so if you speak on word using a different tone, it will likely have a different meaning! This can be tricky to navigate, but locals are always willing to help.

Greetings


Instead of shaking hands or kissing to say hello, while in Thailand, place your hands in the prayer-like position and pull them towards your chest, bowing your head slightly. This is called a 'wai'. We also do " Wai" when we say thank you and sorry.

Thai Culture
A person's head is the most sacred part of the body, so please do not touch Thai people on the head as it is a sign of disrespect. Likewise, there is important etiquette about the feet, which is considered the most unclean part of the body. Always remember not to sit with your feet pointing at someone, especially at a Buddha image, as this is very rude and disrespectful. In addition, always remember to remove shoes when entering temples or Thai houses. 
Royal Family
The King and the Royal Family are extremely important to Thai people. We kindly ask you to respect the King and the Royal Family and do not make negative comments about them.

Thai Names


We have a first name and a family name, but we also have a short nickname for friends and family to call us by. We often use our nickname to make things easier!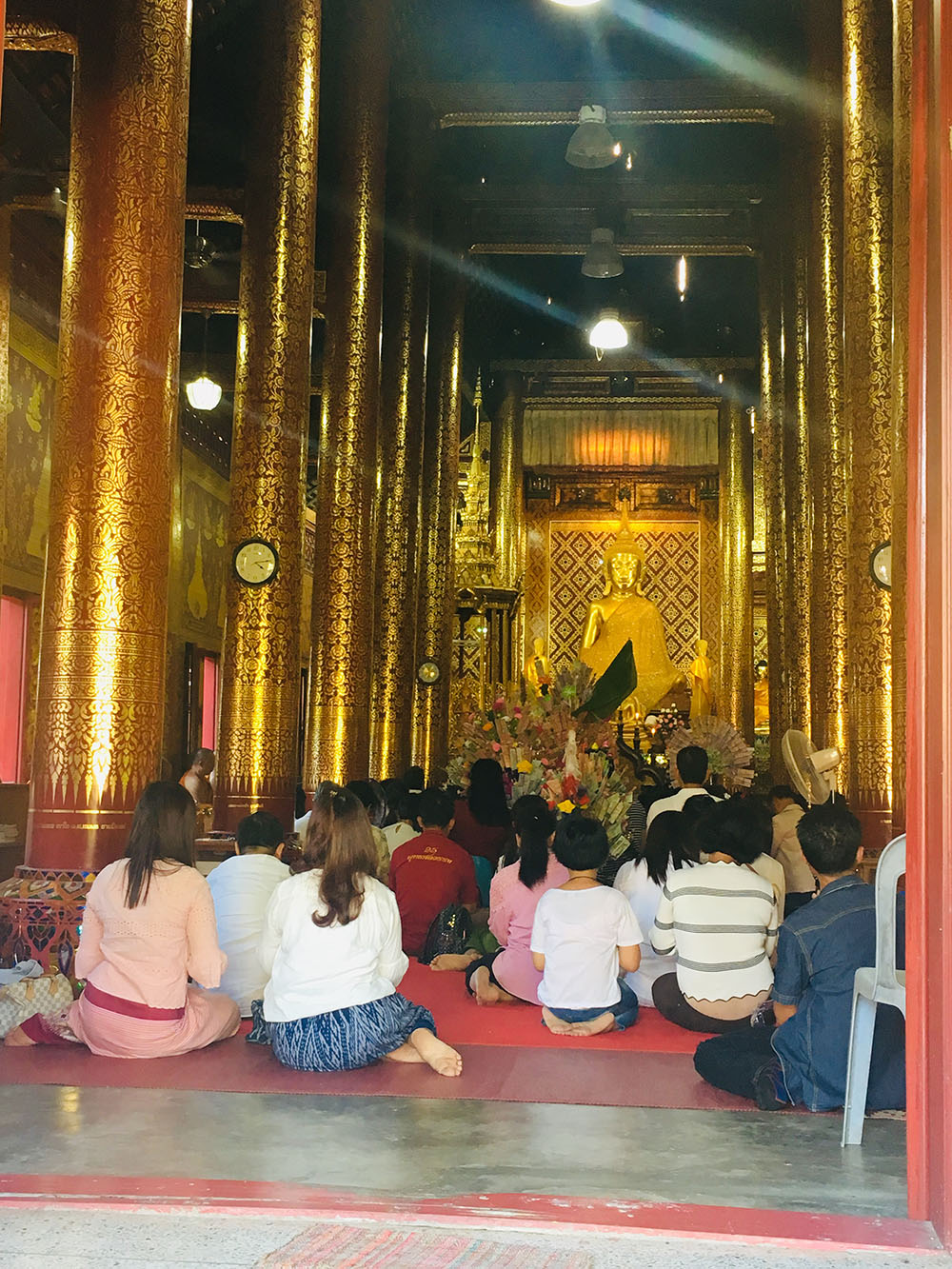 Temple Traditions


When you go to temple, it is important to cover your knees and shoulders because a temple is a sacred place. If you see or walk past a monk, it is customary for women to give a little distance and not stay too close because monks can not be close to women.   
Eating Customs
We will use a spoon and fork while eating but sometimes we will use chopsticks when we eat noodle dishes. We also use our hands, but only for certain foods, like sticky rice.

Transportation


Apart from the famous Tuk Tuks in Thailand, we use various modes of transportation including busses, boats, the BTS, the MRT and Grabtaxi. While on a Khiri Campus school program or university placement, we will arrange all of the transportation for you.
Food
We have different kinds of food in each region of Thailand: in the north, the most famous dish is Khao Soi, but if you go to the south the food will be more spicy such as Khao Yam and spicy curry. The street food in Bangkok is also a must try; you'll be sure to taste things you have never tried before.
Tipping


Tipping is not necessary every time you eat at a restaurant, but if you feel happy with the service you received you can tip the staff to show them that you are satisfied.