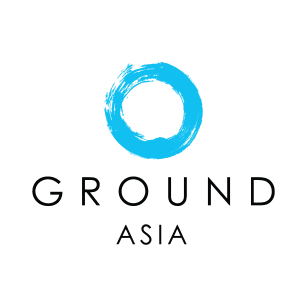 8 Reasons We Don't Work With Orphanages | Khiri Campus
8 Reasons We Don't Work With Orphanages
Khiri Campus has been delighted by the recent news that Australia is leading the way in ending orphanage tourism. This news comes as Australia's Modern Slavery Bill finally came into law on 29 November, 2018. This new legislation also condemns certain "voluntourism" schemes that do more harm than good.
We at Khiri Campus have always been clear about our reasons for not engaging orphanages on any of our educational travel programs, and here's why:
Orphanages are not the best option for children
Recent research has shown that living in orphanages exposes children to abuse, exploitation, violence, neglect and unnecessary family separation, which can lead to a higher chance of developmental delays, homelessness, community stigma and suicide later on in life. By donating time and money, even with the best intentions, tourists may be contributing to putting children at risk.
Children belong with their families or communities
In Cambodia, for example, UNICEF estimates that nearly three out of every four children in the country's orphanages have at least one living parent. We find this statistic shocking, and are doing all that we can to stop the rise in orphanage tourism through our alternative (and more responsible) educational travel programs in Southeast Asia.
Orphanage tourism creates attachment disorders
The constant rotation of volunteers coming in and out of the orphanages mean that children experience constant losses, as the people they become close to repeatedly move away from them again when their volunteer placements end. This sometimes forms attachment disorders.
The emotional attachment created between the children and volunteers is then further exploited by orphanage owners who ask for donations from the volunteers when they return to their homes. It is sadly not uncommon for these donations to never reach the children for whom they are intended.
Many orphanages are not ethical
Unfortunately many people have seen the business potential of opening up orphanages, and therefore children are often deliberately kept in poor health to provoke more sympathy and money from donors. This, combined with the fact that many children are forcibly removed from their families to fund the orphanage industry, means that orphanage tourism puts children at risk of being trafficked, and is therefore unethical.
Children are not tourist attractions
Just as we wouldn't be comfortable with strangers visiting children in schools and orphanages in the West, we believe that the same rule should apply for visiting orphanages, schools and children centers whilst on holiday. Children should never be tourist attractions, and we carefully design our programs to make sure that child safety and safeguarding is at the heart of everything that we do.
Children should not be made to perform for tourists
Did you know that many orphanages use children to raise funds for their activities by making them perform shows for visitors and encourage more donations? Wouldn't it feel weird to have tourists visiting our schools to see our young siblings or children put on a play for every tourist that visits our towns and cities back home? This is why none of our trips have special performances put on by children.
Working with children
Most orphanage tourism placements enable unskilled and unqualified people to work with children in orphanages without the need for training, experience, or checks to make sure that it's safe for them to work with children. We don't think this is right.
Khiri Campus is committed to child protection, respecting, and encouraging a child's right to privacy and a life free from exploitation, which is why only skilled and trained university students are ever allowed to work with our students in healthcare settings, and under the supervision of trained professionals.
There are better ways to volunteer abroad
The ReThink Orphanages Movement recently found that more than 57% of Australian universities, and 14% of Australian schools currently advertise volunteering and fundraising opportunities through orphanage placements. There are better ways to volunteer abroad, and all our educational travel programs are designed with local communities to have a sustainable and long-term positive impact. Here are some of our favorites.