There are two types of people in the world. The people who love their coffee and the other kind – those who can't live without a cup of tea every morning and evening!
Unlike coffee, tea is quite easy to find in all the different types and flavours that one might fancy. Not only that, tea can be served at any time of the day regardless of your reason to drink it. Some like to have their tea, black, flavoured, oolong (my personal favourite), green, white, white, herbal, organic, decaf and of course, chai.
What's the first thing that pops in your head when you hear the word tea?
It's Ceylon tea, of course!
Where does this magical drink come from?
A little island in the Indian ocean called Sri Lanka. If you've ever been to Sri Lanka, I suppose you didn't miss out on visiting the beautiful highlands and the mountains that are covered in lush tea plantations. Acres across Sri Lanka, different tea production companies cultivate tea that is superior in both quality and taste. As a result, the tea industry has now built a 1.5 billion worth of export business.
The leading tea brand in Sri Lanka is called Dilmah and tea lovers across the world, know this brand and their impressive collection of premium teas especially.  
A little note about the Sri Lankan tea history – Going back in time, all the way to 1860's, Sri Lanka was known to be the world's largest producer of coffee. It didn't last for a long time as a dreadful disease called 'leaf rust' emaciated down to the last crop along with it's flourished economy. In 1870, many hard hit farmers were lead to sell their lands to the wealthy British and switch to something else.
James Taylor
One important person in the history of  tea is James Taylor. In 1867 he founded the country's first estate Loolecondera amidst the hills of Kandy.
Sure, there's more to this story, but let's keep it for another day. For now, If you happen to be an admirer of tea or simply wish to try a good cup of Ceylon tea to see what's all this hype about, a visit to Sri Lanka with GROUND is highly recommended!
VISITING TIPS :
visiting areas like, Hatton / Bandarawela / Nuwara Eliya and even Ella will open up the chance to walk around the plentiful tea fields. Our groups in Sri Lanka often visit a working tea factory and even attend a tea tasting session at the factory itself (Some of the machinery you will see here is over 100 years old and has a traditional British design. The process is also a very old technique that hasn't changed over time for a century.)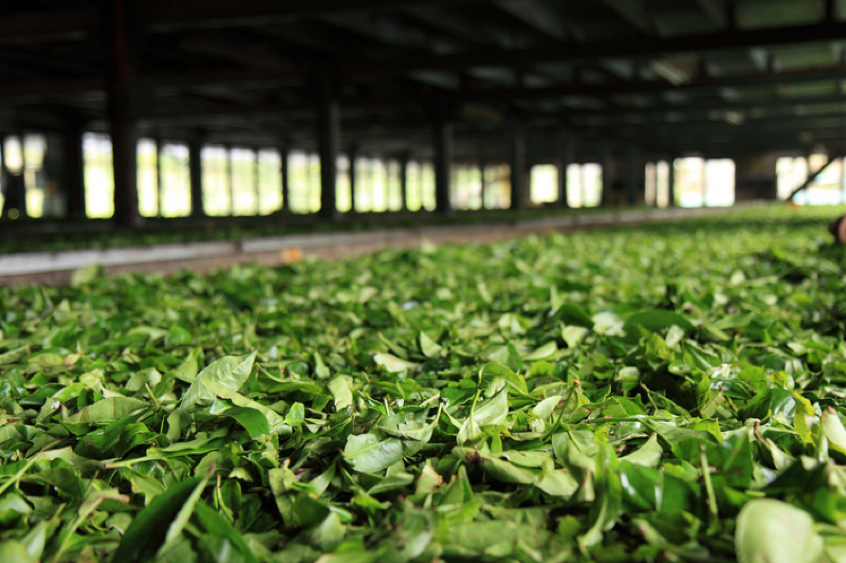 Don't forget to stop along the way and say hi to our lovely tea pluckers who work their entire lives around these plantations.
Explore more Educational Travels in Sri Lanka