If you're on your way between Siem Reap and the Angkor temples, you should have a quick halfway stop to visit APOPO – Humanitarian Demining Center. Here you'll meet the hero rats that help with landmine clearing in Cambodia. It's estimated that there may be as many as 6 million unexploded mines in Cambodia, so the work they are doing is hugely important.
APOPO is a new center and really worth visiting, it's incredible work being done to clear landmines in a safe and ethical manner. During an hour-long tour, a local guide will show and explain to you some information about the problem of landmines in Cambodia, and information about the work the Rats do. You will see how minefields are surveyed and the different types of mines they come across.
Once you've heard all about the hero rats, you will be introduced to one of the giant African pouched rats in person. Along with his handlers, this hero rat will give you a demonstration of how they are methodically trained to search an area for mines by using positive reinforcement training and food rewards.
After the tour around enjoy with a quick video that talks about APOPO's activities on mines clearing. There are also a coffee shop, and a gallery with souvenirs.
Visiting APOPO is just one of the activities that GROUND groups can do alongside service learning or as part of a study tour in Cambodia – join us!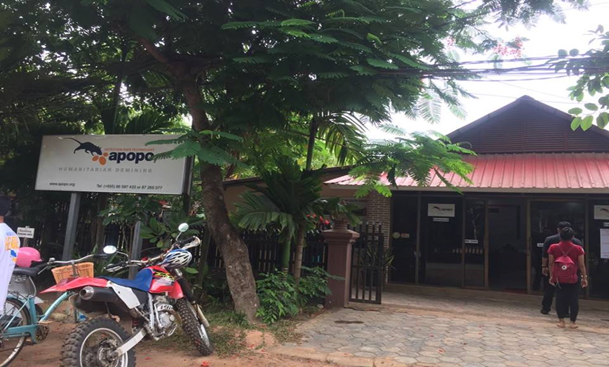 Explore more Educational Travels in Cambodia