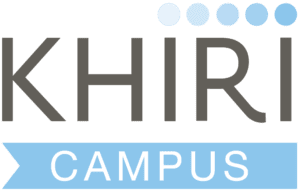 Four Regions of Thai Cuisne | Khiri Campus
Author : Khiri Campus | Tags : Travel Tips, About Khiri Campus
Thai food is based on ingredients that we have got in the region. We make food from fresh ingredients for the best taste with the great aroma. However in some seasons we have more and some seasons we have less ingredients so we preserve those ingredients for use it long time and create meals.
Center
The famous dish is Pad Thai; easily find everywhere in Thailand cook with rice noodle, tofu, bean sprouts, eggs, roasted peanuts, garlic, green onion, lime, chili powder, sugar, fish sauce and option of pork or chicken or shrimp.
East
This is a Tum Taad set; contain of papaya salad, rice noodles, boiled egg and salty eggs, vegetables, streaky pork with crispy crackling.
North
The most common dinner in the north of Thailand is Khantoke set which including banana fritter, pork curry with ginger and tamarind sauce, grilled young chili paste with steamed vegetables, crispy pork skin, crispy rice noodle, clear soup, deep fried chicken, minced pork in tomato sauce, stir fried mixed vegetables, also choice of sticky rice or steamed rice and seasonal fresh fruits.
South
Khaw Yum is one of the meals that popular and very healthy which consists of stream rice, boiled egg, dried grind shrimp, lime, vegetables, roast grind coconut, chili powder and budu sauce. Mix all together before you eat…yummy!!!