Less blistering sunlight, blue sky with white cotton clouds, yellow leaves scattering on the street, cool breeze touching ours hair gently make people a bit more romantic.  As a kid, I didn't notice these changes of season but longed for only one thing in autumn: the Mid-autumn festival.
Mid-autumn festival is celebrated in some Asian countries including China, Japan, South Korea and also Vietnam. It is the time when the moon is at its brightest, busy days of farmers have passed, and the weather is cool and pleasant. The occasion brings families together to celebrate the harvest under the full moon.
Walking down the street of Hanoi at this time of the year, we can spot the colorful decoration of lanterns,  paper masks and also lion heads for the traditional parades. Hang Ma street is the most crowded place to be, as it's where people come to buy almost everything they need for Mid-autumn festival.
I still remember the day when I was a little kid and excitedly went for lantern parade around the town. All of my friends were holding star-shaped lanterns, walking along to the beat of drums and gongs, cheering around the lion dance.
Lanterns, drum and lion head – Kids' toys for Mid-autumn festival
Another part of the festival that every kid loves is moon cake. The traditional flavor is savory moon cake filled with the mixture of Chinese sausage, dried pumpkin seed, lotus seed as well as sesame and lime leaves. But over the years, people have started making moon cake with more fillings, shapes and decoration. My favourite one is the moon cake with mung bean paste and a salted egg in the middle.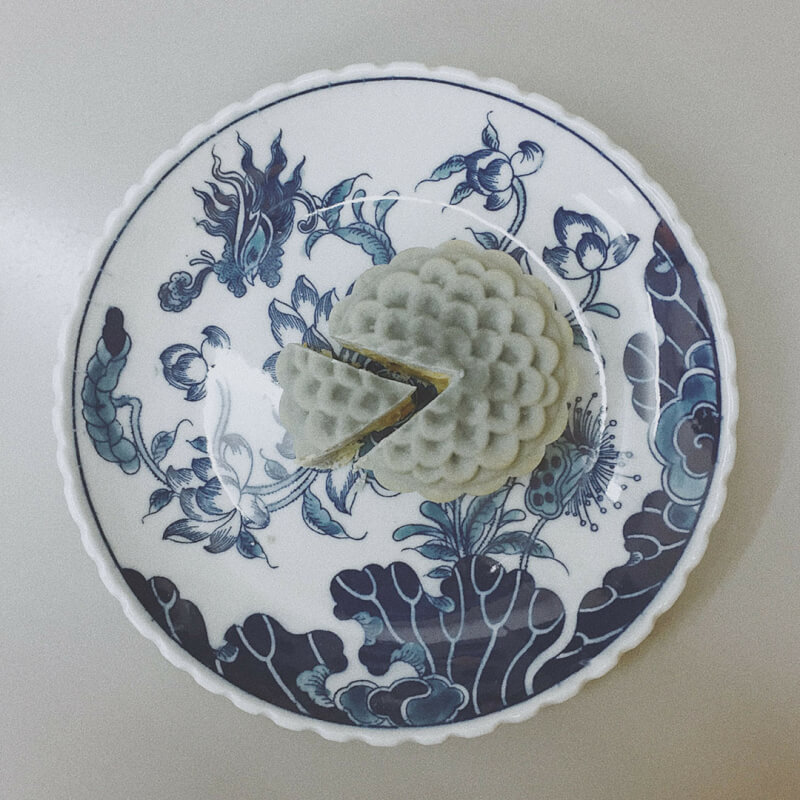 Mooncake with modern decoration and package
GROUND would love to welcome you to Vietnam at this time of the year and enjoy the traditional vibe of Hanoi's Old Quarter with us!