Releasing baby turtles with the Turtle Conservation Center in Bali
A few weeks ago, I along with the students in the GROUND Asia Indonesia Environmental Program, visited the Turtle Conservation and Education Center in Bali. Indonesia is indeed home to several species of sea turtles, many of which lay their eggs on various beaches on the islands of Indonesia, including the coastline of Bali. Also bear in mind that turtles return to the same spot where they hatched to lay their own eggs.
During our visit we were very fortunate; we came during a time when hundreds of baby turtles had just hatched. After hatching, they were collected in a large tub of sea water by the turtle conservation team and were kept at the center for a few days before being released into the sea.
Through the adoption program, we had the opportunity to help in releasing some of baby turtles. Not all baby turtles were ready to be released; only those that could swim swiftly and are expected to survive in the wild were selected to be released. The rest will be released when they are stronger swimmers. We carried the baby turtles to the beach and placed them on the sand a few meters from the water. Each of us gave names to the little turtles and cheered encouraging words for them like they were our own babies. I named mine Nali, a Javanese word for bonding.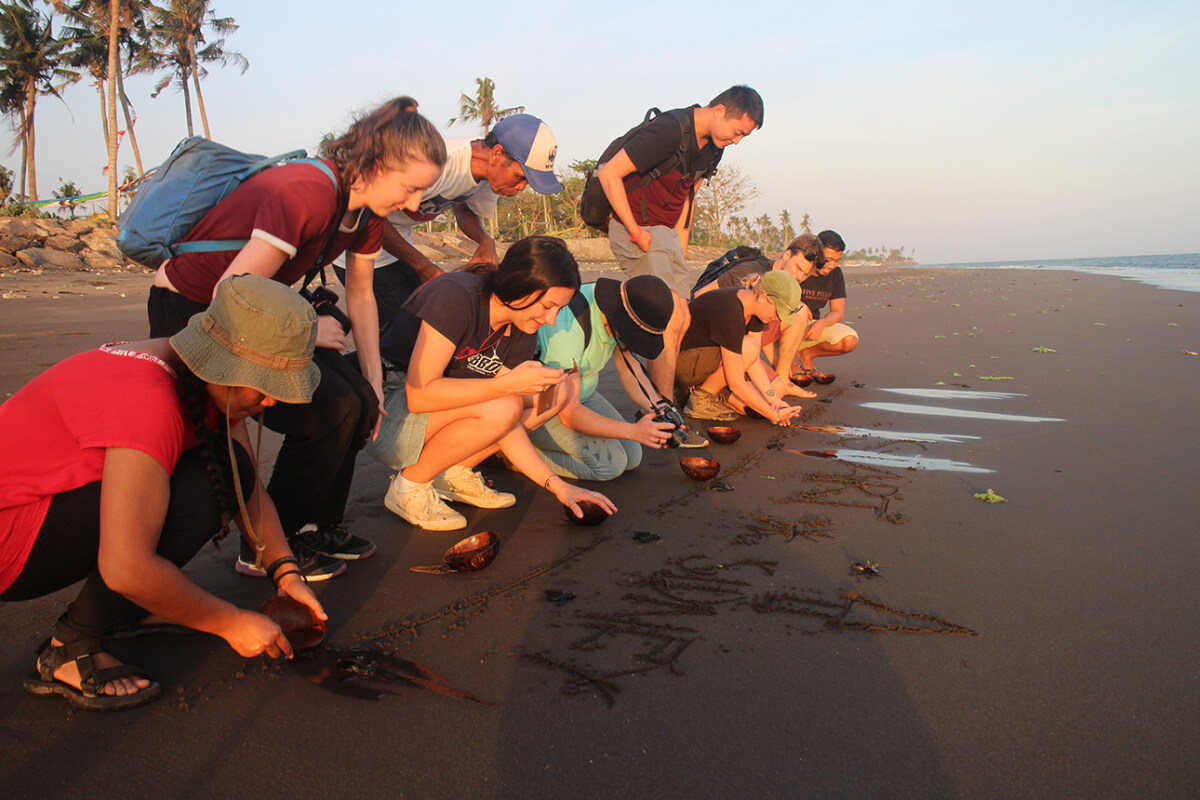 At first, the students thought the turtle releasing activity would be easy and quick, but they soon discovered that, in fact, baby turtles don't walk straight to the sea. They have to struggle to walk on wet sand and fight against the pounding waves, and often proves too difficult for some. Several of the hatchlings did not make it to the water and had to be returned to the tub.
But for those baby turtles who did make it to the water, when they were finally out of sight, it left both the staff and the students feeling very emotional; realizing the little creature that was only a few days old had already fought to survive in the harsh wilderness.
Sorry, no posts matched your criteria