Why We Love Travelling to the Remote Village of Digana
One of the many great things about visiting Sri Lanka on an educational travel program is that you can visit the amazing beaches, jungles and mountains within just a few hours spent on the road. While the road systems remain a bit chaotic (for a nice adrenaline rush), today let's focus on what lies beyond the busy towns and its heat: the small remote villages.
While some of you may have heard about the famous Kandy – where the temple of the tooth relic and the Royal Botanical Garden are from – the quaint village of Digana is located about 45 minutes away from this famous city in Central Province. The village communities who live here are very harmonious and amicable although they come from several different religions.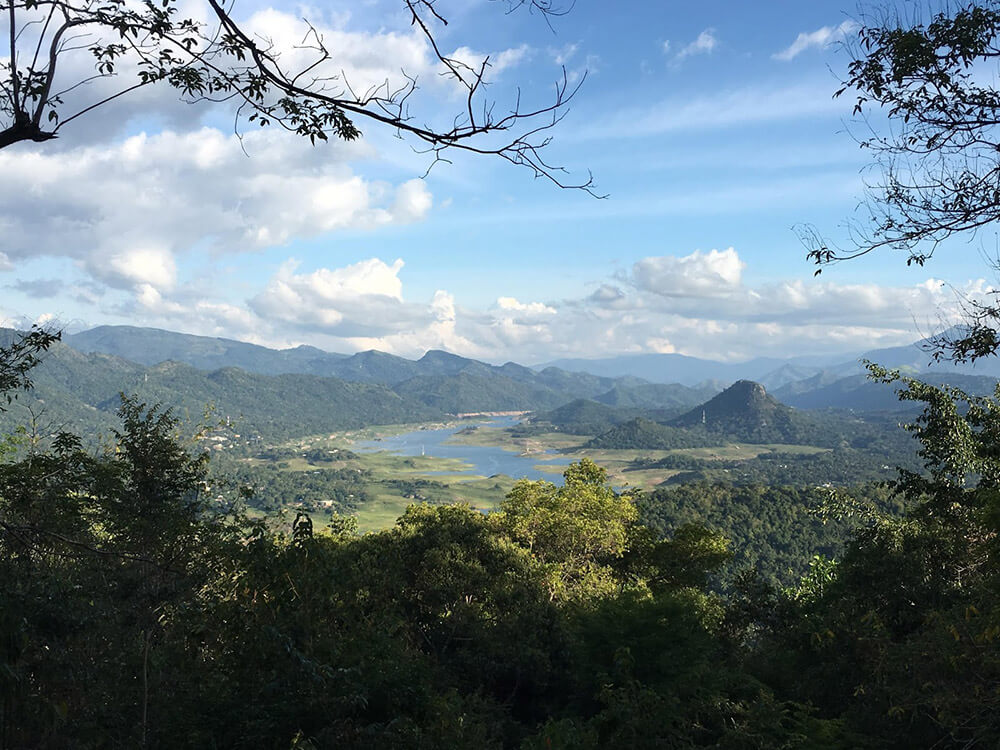 While Digana is the definition of laid back beauty, it is also a grand location to spend a few days interacting with the local community and engaging in soul-recovering adventures. From trekking through old-fashioned villages to rice-paddies to tea plantations and waterfalls, the road extends all the way to the mesmerizing Knuckles mountain ranges for more extensive trekking and hikes. Several visits to this place has fueled my passion for adventure and love for mother nature.
Tucked away in the mountains and heavy plots of greenery, is an eco-lodge that offers a very special experience for our young travellers. Owned by a local villager, together with his Dutch wife they run several rustic and earthy cottages that support eco-friendly practices including organic farming, waste recycling, rainwater harvesting and so forth. While there is no major use of electricity here, the lodge utilizes solar power to light up a few bulbs and provide hot water for the bathrooms.
Through our several visits with school groups to this amazing remote village, we have learned that it is very important for us to be open minded and embrace different cultures. The time you spend with people from different parts of the world, allows you to understand a different way of life. So why not spend a few days here and experience a new side to life while taking part in exciting and fun-filled adventures and various community development projects.
Like what you read? Reach us at GROUND for more information about our educational programs in Sri Lanka.
Sorry, no posts matched your criteria