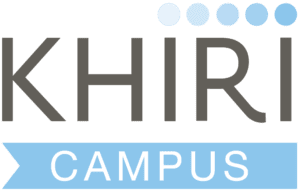 Service learning project at Kampong Kleang | Khiri Campus
Author : Khiri Campus | Tags : Travel Tips, About Khiri Campus
Our service learning projects last between 4 to 6 days, depending on the size and the budget of the group. During those days, the group is not just involved in the physical work, but also students will experience and learn about local Khmer lives on river – by living and sharing accommodation and food with local family and local hosts.
On the first day of the program, groups are be picked up and transferred to Kampong Kleang village. On arrival, students settle into the homestay and enjoy a tasty lunch. After lunch students can start to explore the village along the river.
The next day after breakfast, the hard work begins! Before students get started, they will meet with the local school principal and the chief of village, as well as the builder who will assist them during the build. The students are divided into different teams to work on jobs like mixing cement, carrying sand, rocks, bricks, dirt, flattening the sand, tying the steel wire, removing and painting the walls.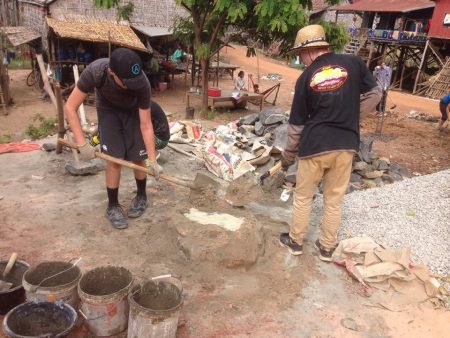 Throughout the project the students will try all different tasks. The building work is done daily, starting at 8.30-11.30am, then breaking for lunch till 1.30pm in the heat of the day. In the afternoon, the group works from 1.30-4.30pm. After the project work, group can also join on the immersion activities like playing games, or speaking in English to local children or helping local family cook the dinner.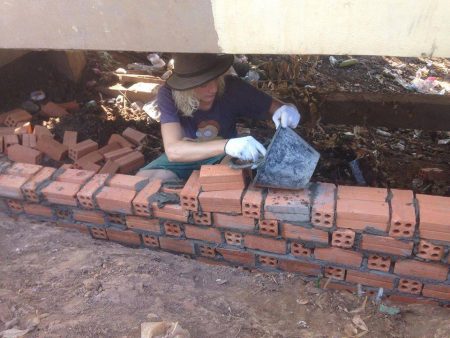 On the last day of the project, we finish with a ceremony with a local monk, who has been invited to bless the new building with holy water flicked from the traditional Jasmine flower – this is for happiness and luck for group and everyone there. After the ceremony it's sadly time for the students to say goodbye to family and travel back to town.