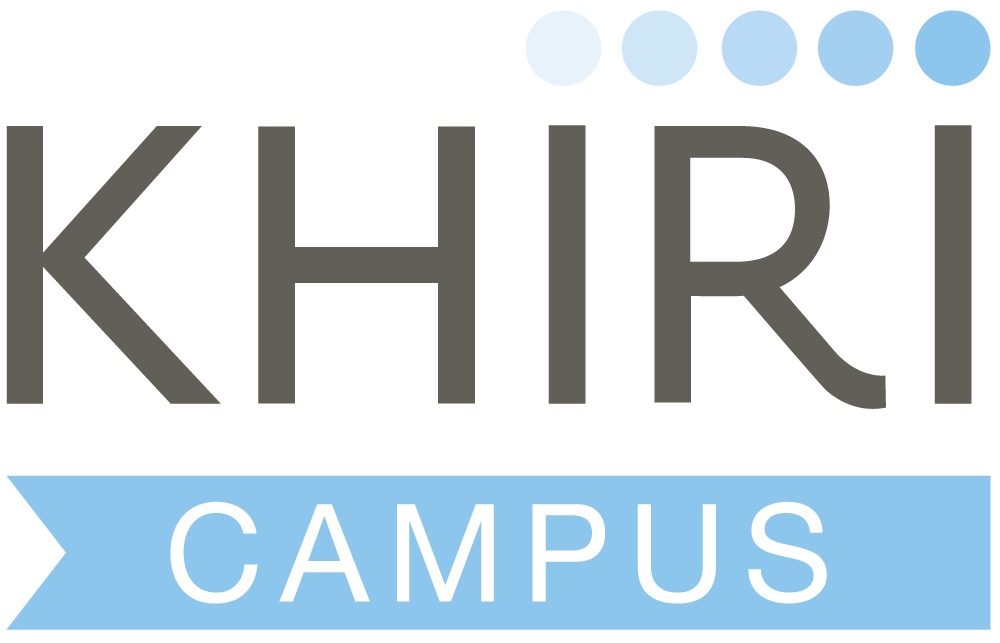 The Five Stages of Service Learning
Author : Khiri Campus | Tag : Thailand, Local Culture, Outdoor Adventure

Service-learning with students maximizes their capacity for growth and resilience. Khiri Campus encourages teachers to work with students individually to develop and deepen the each individual's personal knowledge. We provide opportunities for students to be creative and experience the satisfaction of combining service-learning with their personal values, and we are proud to be present at every stage of the process to support teachers and their students.
The First Stage – Investigation
As administrators and teachers, we are always trying to empower students to look outside themselves and be part of a larger community. Teachers should start by gathering information about potential countries or organizations that host service-learning projects or contact Khiri Campus for further information. As we have already surveyed the local communities that we partner with, our team can tailor educational tours according to the students' schedules. In addition, we provide service-learning projects focusing on specific skills or activities that educators want their groups to work on.  We can provide you with materials identifying the needs of each community while analyzing the underlying problems surrounding modernization and development. This information can help teachers prepare workshops or lesson plans that will introduce students to the UN Sustainable Development Goals.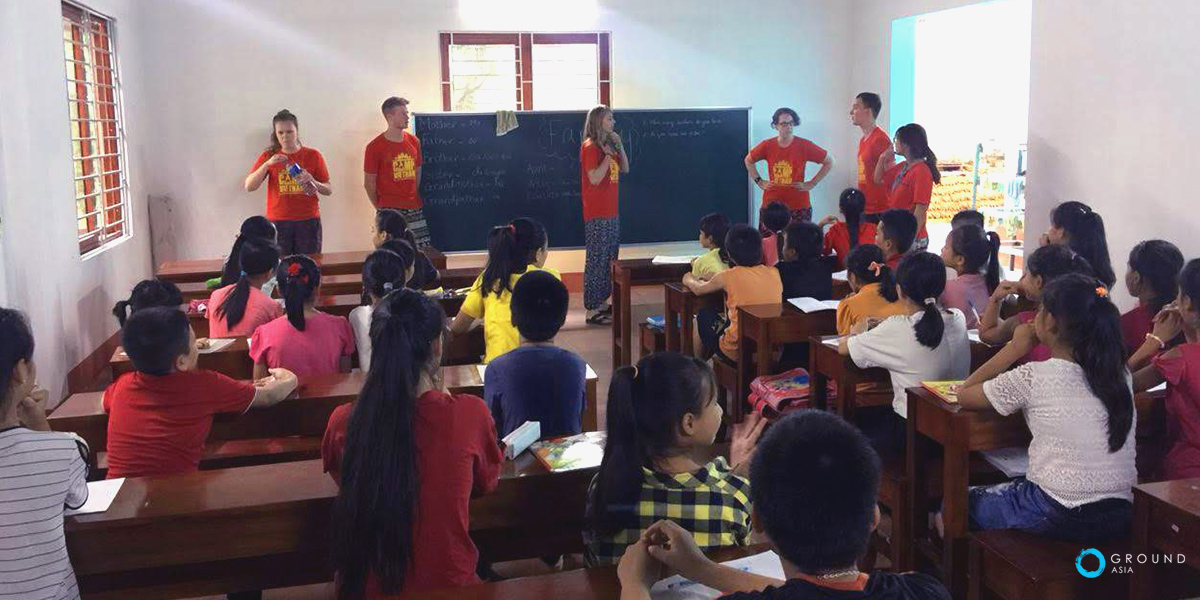 The Second Stage – Preparation
Teachers are encouraged to steer their groups towards thinking of community development as a systemic resolution. This recognizes that problems are often multi-layered and many solutions require a series of incremental corrections. The smaller projects that groups complete as part of the Khiri Campus programs are often part of a larger series of improvements towards the community. Preparations before starting each project will clearly indicate what needs to be addressed and the tasks our students will be assigned, ensuring that they will be fully supervised, well-managed, and working in a safe environment during their service project.
The Third Stage – Action
Our service-learning plans are always carefully carried out in rural communities. While students are free to self-organize into their own teams while working on these projects, we recommend that teachers still help students clarify their roles if anybody is having difficulty working together. Khiri Campus always plans each service-learning program with the mutual agreement and respect of our hosts. We ask that everyone be ready to do some hard work. Students will integrate the theories that they have learned with practical application, and working with the locals will show them the value of having a strong community. 
Our customized educational travel programs offer students unique experiences that lead to self-discovery. Integrating service and learning oftentimes brings classroom textbooks to life. Our programs instill a sense of responsibility in students and they will develop personal efficacy as well as increased self-awareness. Empowered individuals have a higher propensity to excel in the future as they discover how to collaborate with others and maintain an open-mind.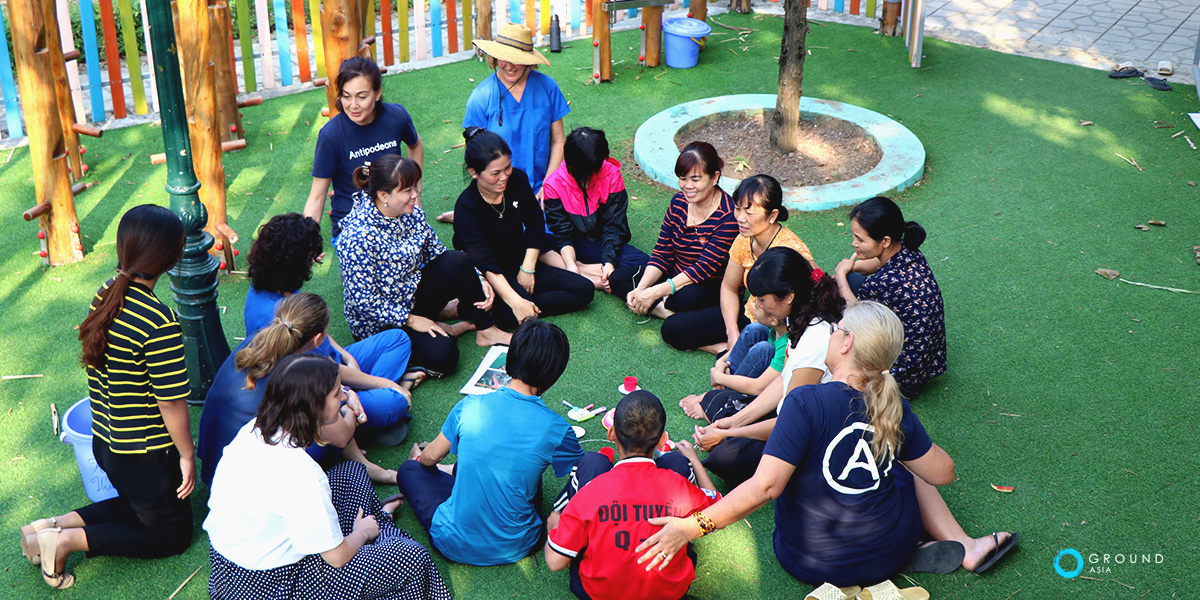 The Fourth Stage – Reflection
A worthwhile strategy for educators is discussing the group's thoughts and feelings in relation to the timeline of their service-learning project. As the group forms clearer ideas, opinions, and questions, teachers can ask them how the students' values have changed once being exposed to the community. By doing this, teachers can help the group communicate difficult and sensitive subject matters.
Other useful questions include: "How did each student make adjustments when necessary to keep the project going smoothly?" "How did their understanding of textbook theories change as they form necessary partnerships?" and "What community values or theories-in-use did they take away from their service-learning?" As students examine the difference their project made, they can look back at what improvements they were responsible for.
The Fifth Stage – Demonstration
Upon returning, students usually showcase what they have learned and how they have developed as an individual during their service-learning. Utilizing the school's social channels and local media outlets is an effective strategy to share their experience and raise awareness of the issues their project tackled. 
If you are interested in setting up a customized service-learning program, please contact us. Our team can tailor the educational tour to fit your schedule and the needs of your students. We are completely transparent with schools and our host communities and do not profit from the service-learning projects in our programs.