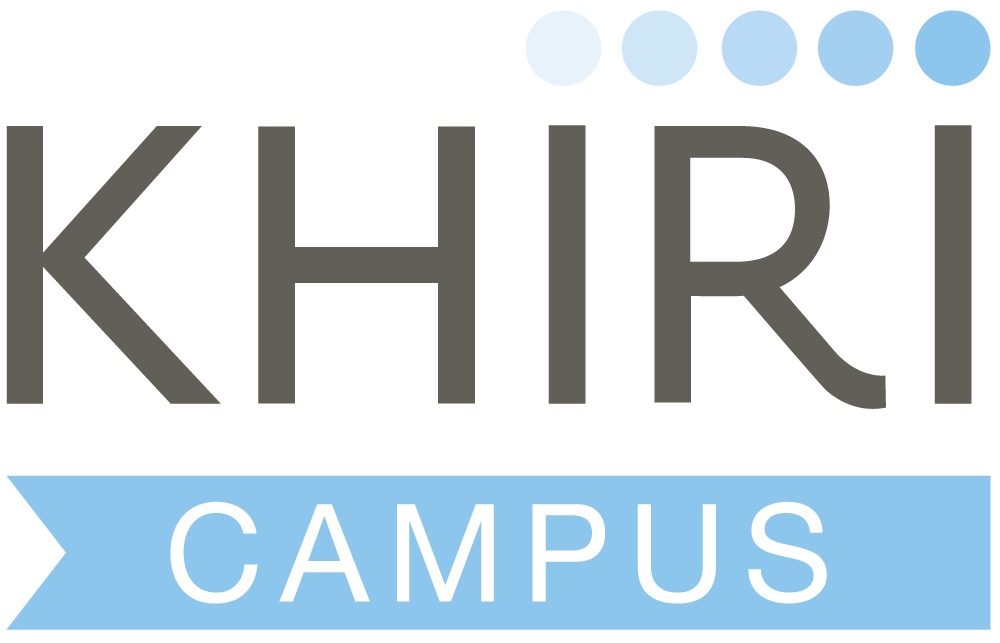 Floating Pearl Farms in Halong Bay, Vietnam
Author : Khiri Campus | Tag : Vietnam, Local Culture, Outdoor Adventure

Famous for its emerald waters and limestone islets topped with green mountains, Ha Long Bay is a destination that should not be missed when visiting Vietnam. Overlooking the limestone karsts, Ha Long Bay is perfect for groups looking to relax on the water. Since being recognized as a World Heritage Site in 1994, the Vietnamese government has joined hands with local business partners in the area to promote sustainable tourism in the Ha Long bay.
Besides kayaking and swimming through the caves along the bay, we recommend visiting a pearl farm and learning about this sustainable tourist venture. The first pearl farms started about 40 years ago and has been expanding to provide jobs to local townspeople and fishermen ever since.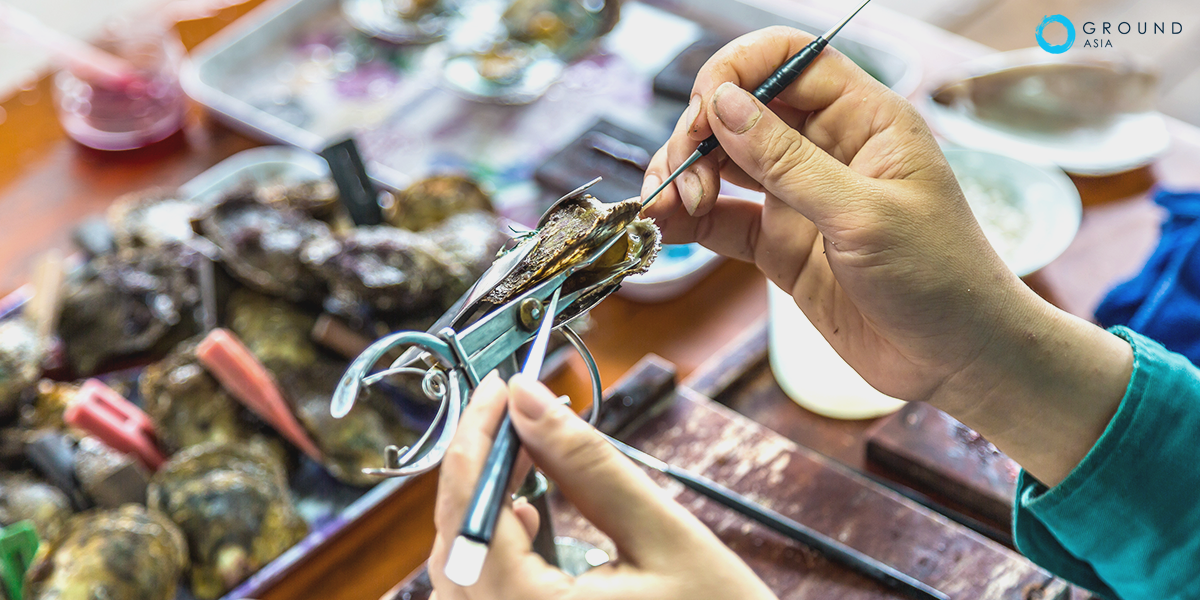 Here, our groups can learn how oysters are raised to form pearls. Young oysters normally develop in a separate nursery for 1-2 years. After they've grown to a sufficient size, oysters will undergo nucleation: a process of placing a central object inside the bivalve. As the pearl grows inside the oyster, the guide will point out the different types of pearls and their various grades traded on the market. Most pearls take 3-5 years to cultivate!
Other than producing these lustrous objects, these bivalve mollusks also help maintain the overall equilibrium of the ocean ecosystem. One adult bivalve can filter up to 50 liters of water per day. That is how they earned the nickname "filter-feeders." While clearing up the area around them, the oyster reefs and the bivalves have joined together, effectively restoring damaged reefs around them. With our guide, we'll see how the pearl farmers maintain these reefs and determine when it's the right time to collect pearls.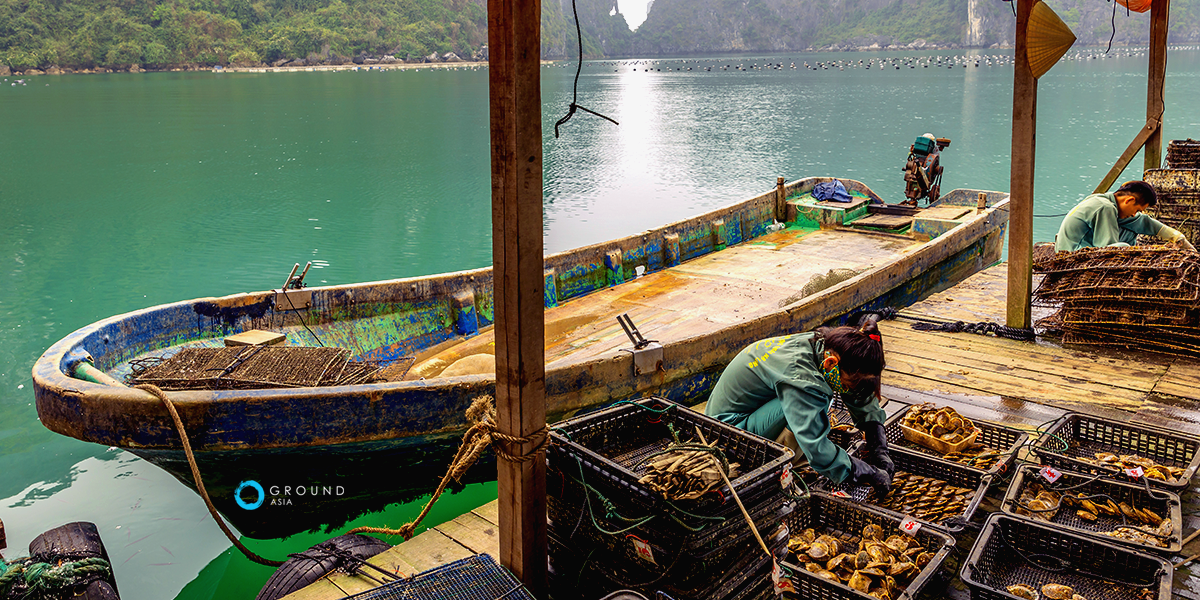 Increased water pollution has decreased the number of pearls produced in these farms, suggesting a decline of overall ocean health. Working with the local government and the International Union for Conservation of Nature (IUCN), many volunteers have organized clean-up campaigns to address the trash problem that is piling up.  
While enjoying the natural beauty of Ha Long bay, Khiri Campus travels with groups in a sustainable manner to minimize our waste. If groups would like to organize a clean-up event, some of our local cruise partners arrange a number throughout the year. There are day-trip and overnight options available with cruises in Ha Long bay.
If you are interested in this activity or in setting up other educational travel programs in Vietnam, please get in touch with us at Khiri Campus.