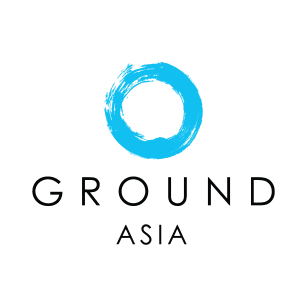 Top 10 Things You Need to Know Before Traveling to Sri Lanka | Khiri Campus
Author : Khiri Campus | Tag : Before Your Trip, Sri Lanka, For Students
Sri Lanka, once known as 'Ceylon' or even 'The Pearl of the Indian Ocean,' offers so much natural diversity. If we had to describe this lovely little island in just one word, it would have to be 'natural.' Thanks to Instagram, Sri Lanka is now one of the highest trending topics in the world of travel. If you're planning to visit this amazing island on a school or university travel program, here is our top 10 list of things to know about traveling to Sri Lanka from a local's point of view.
Research and More Research


Apart from the beautiful landscapes and scenery, Sri Lanka also has a recorded history that dates back 2500 years. Reported to be the first known civilization, it was discovered when an exiled prince from northern India visited the shores of Sri Lanka. Research will help you with more insightful information that will leave you curious for more.

Culture


Every country you visit has its own unique culture, and Sri Lanka, too, fascinates many with its uniqueness and mystifying diversity. The old Ceylon experienced Portuguese, Dutch and British rule through the early 16

th

to 20

th

centuries. As a result, we were introduced to modern education, medicine, and agriculture systems making Sri Lanka even more diverse.

Climate


Our tropical climate is pure bliss as it stays the same throughout the year. No cold winters or burning hot summers, although it tends to get a little hotter during late March and April. That's when we're closest to the equator.

Tip: The best time to visit Sri Lanka on an educational travel program is in December until March. While the southern and western coasts beam with bright sunlight, the hill country will grace you with gentle rainfall making evenings a bit chilly. December also marks the start of the pilgrimage season to

Adam's Peak

. Best for the most blessed hike in your life!
The Amazing Food


Sri Lanka has always been popular for its mouthwatering and flavorful dishes. The culinary flavors represent the diversity of all Sri Lankans – very colorful and diverse flavors that could take you to the moon and back! We make great dishes using meat, fruits, grains, vegetables and, of course, spices. We use a few spices in every local dish we make. For some students this might sound a bit too intense, but we also know how to jazz it down because not everyone can handle all the spice!

Native Language


Us Sri Lankans speak Sinhalese and Tamil predominantly throughout Sri Lanka, but English is a widely taught second language in schools around the island. It's relatively easy to communicate with locals when traveling around Sri Lanka, but English is most commonly used around the big cities.
Local Currency


We use the Sri Lankan rupee (LKR), which comes in 20, 50, 100, 500, 1000 and 5000 Sri Lankan rupee notes. Upon your arrival, there are plenty of money exchange stalls in the Colombo airport lobby where you can convert your currency to Sri Lankan rupee. You will find plenty of money exchange places in all main cities so that you don't have to worry about running out of local currency.
Getting Around


While on a school or university Khiri Campus travel program, we'll arrange all the transportation for you and your travel group. This includes arranging busses, minivans and train tickets. One of the highlights when in Sri Lanka is traveling by local train through the tea plantations. This is a once-in-a-lifetime experience and one that you will not easily forget! It's not always the comfiest ride but it's the experience that counts.
Drinking Tap Water


In Sri Lanka, you might notice that most of us locals don't have a problem drinking straight out from the tap. However, this might not be the ideal choice for a visitor. Why? Because the tap water may contain microorganisms that your body might not be accustomed to. It's always best to carry your own bottle of water and refill with filtered water – plus it's also more eco-friendly!
What to Bring


Apart from bringing your essentials, a quick

Google Image

search will give you an idea of how to dress appropriately according to the places you visit. When you are visiting religious places, it's always best to wear clothes that cover your legs and arms in the means of showing respect. Since you are coming to a tropical climate, it's also important to bring sunblock and sunglasses. Swimwear is another essential because you won't manage to escape the tempting blue waves. Another essential item is mosquito repellent because once in a while you might get attacked by a stubborn mosquito or two. You will be in the tropics after all!
Personal Expenses


Another thing you might notice while on your travel program in Sri Lanka is that the cost of items can be both extremely high or low. In major cities and at popular attractions the cost for a simple meal or souvenir might be a little towards the expensive side, while towards the remoter parts of the island a meal cost could be really low priced. We are considerably expensive compared to our neighbor country India and even the supermarket goods are a little more expensive than usual.