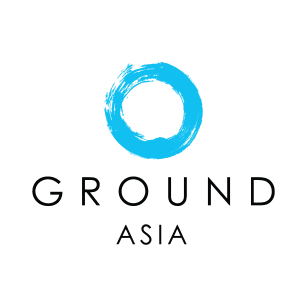 10 Things You need to Know Before Traveling to Cambodia | Khiri Campus
Author : Khiri Campus | Tag : Before Your Trip, Cambodia, For Students
Beyond the ancient temples, charming colonial towns, and lush jungles lies the true national treasure of Cambodia: its people. You would be hard pressed to find friendlier people than the Khmers; their smiles and graciousness are one of the best parts about venturing on a school or university travel program to this part of the world.
Whether you're traveling to Cambodia to work on a meaningful service-learning project, trek through Mondulkiri National Park, or to understand Cambodia's recent history, it's worth being prepared for some of the cultural differences and customs. Here are our top 10 things to know about traveling to Cambodia from an insider's point of view:
Weather


Cambodia is a humid country which has two seasons: dry and rainy season. The dry season starts in early November and ends in April, while the rainy season starts in early of May and ends at the end of October.

Money


The currency of Cambodia is riel, but US dollars are also used throughout the country and are sometimes preferred. Large dollar bills can be used at large stores, restaurants or at supermarkets in the cities, while small dollars bills and Riel are more practical and economical to use for day to day items. Cambodia's currency is available in 100, 500, 1000, 2000, 5000, 10000, 20000, 50000, 100000 riel notes. 1 USD is approximately 4,000 riel.

Food & Drinks


Rice is the main dish of each meal in Cambodia. Average meals typically consist of more than one dish with a contrast of flavors, textures and temperatures using plenty of herbs, leaves, pickled vegetables, dipping sauces, edible flowers, and other garnishes and condiments. The secret ingredient is prahok – a salty, pungent paste made from fermented fish that's very popular and commonly used in most of dished. Even the famous Cambodian dish Fish Amok has prahok in side.

If you are a vegetarian, vegan, allergic to any foods or adhere to a special diet, please inform the waiter before ordering.

It is not advisable to drink water from the tap. Boiled tap water or bottled water is recommended, but do check the expiry date before opening it. Ice is widely used in Cambodia and it is produced with treated water. It is better not to drink ice at street food vendors during your first week in Cambodia, but ice in hotels, cafés, or restaurants is safe.

While in Cambodia, we'd recommend bringing your own refillable bottle. Join us in our efforts to save our world by reducing your use of single-use plastic!
Safety Tips


Cambodia is a pretty safe country for travelers these days. However, to avoid any risks, these are our recommendations:
 Refrain from walking alone late at night and always walk in a pair or a group.

Try to walk along brightly-lit main roads and avoid dark alleys.

Store your passport in safe place in your hotel and keep a copy with you.
Traffic
In Cambodia, we drive and walk on the right-hand side, so depending on what side you drive on in your home country, remember to be careful and aware of moving traffic.

Motorbikes are very popular in Cambodia and you'll find millions of them in Phnom Penh. The traffic in the city is very crowded and everyone just pushes and goes. If you want to cross the road, just keep slowly walking straight or ask for help from a tuk tuk driver or people around you. Cambodians are very friendly and are always happy to help even if they can not communicate in English.
Internet


There is free Wi-Fi at hotels and restaurants in Phnom Penh, Siem Reap or Sihanoukville, but in the rural areas there isn't any. If you want to use the internet or make a call while you are in a rural area, we recommend you to buy local sim-card which are sold at the airport, the border, the markets, or the shopping center.



Giving Money to Kids
Please do not give money, sweets, or souvenirs to children, as it encourages them to beg and encourages parents to take their children out of school as they can bring in more income through begging. If you would like to give something, it is better to consult your local tour leader or guides on making donations to a local school or hospital.
Dos in Cambodia
Ask for permission before taking photographs.

It is customary to remove your hats and shoes when entering a place of worship such as a pagoda or temple, as well as someone's home.

Som Pas is a polite way of greeting when you meet people – Som Pas is made by putting your two hands together (with fingertips near the chin) and a giving a slight bow with your head.

When handing things to other people, use both of your hands or your right hand only – never your left hand as this is reserved for toilet ablutions!

Wear long, respectable clothes when visit the temples or the Royal Palace.
Don'ts in Cambodia
Don't use your feet to point at someone or something.

Don't touch a Cambodian on the head.

Don't touch monks (for women)

Don't wear short pants or skirts or bare your shoulders when visiting a Royal Palace, temple, or pagoda.
Basic Khmer
A little Khmer will go a long way in Cambodia, so here are our top 10 words to help you while on your school or university travel program:
Hello: Sou Sdei

How are you: Sok Sabay te

I'm fine

: Sok Sabay

Excuse me: Ot Tos

Thank you: Or kun

That's all right: Min ey te

May I have 1 bottle of water: Khnhom trov ka teuk mouy dob

Not spicy: Ot yok hoeur

How much: Thlai bun man

Where is a toilet: Bontob teuk nov ai na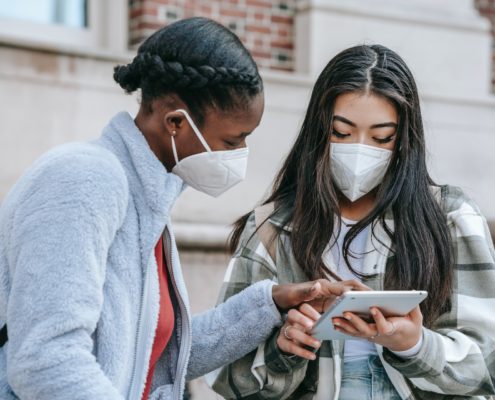 https://khiricampus.com/wp-content/uploads/2020/09/pexels-charlotte-may-5965620.jpg
1280
1920
Khiri Campus Team
http://khiricampus.com/wp-content/uploads/2022/10/KhiriCampusLogo-White-1.png
Khiri Campus Team
2020-09-10 12:12:19
2023-03-08 11:30:11
COVID Safety Control Measures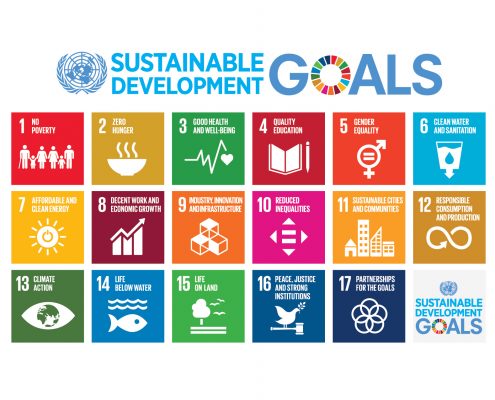 https://khiricampus.com/wp-content/uploads/2019/05/E_2018_SDG_Poster_with_UN_emblem-copy.jpg
1275
1650
Khiri Campus Team
http://khiricampus.com/wp-content/uploads/2022/10/KhiriCampusLogo-White-1.png
Khiri Campus Team
2019-06-04 12:54:11
2023-01-24 14:31:14
UN SDGs Now Integrated into All Khiri Campus Programs | Khiri Campus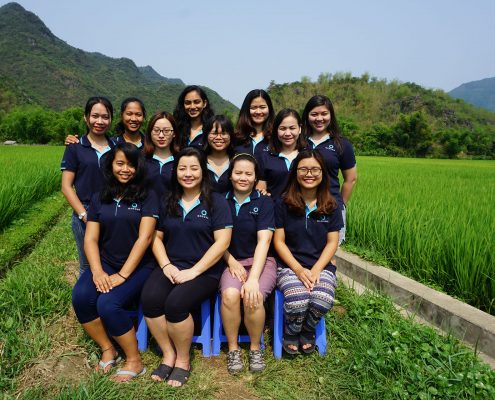 https://khiricampus.com/wp-content/uploads/2019/05/GROUND-Asia-staff-training-team-building-Main-1.jpg
1280
1920
Khiri Campus Team
http://khiricampus.com/wp-content/uploads/2022/10/KhiriCampusLogo-White-1.png
Khiri Campus Team
2019-05-03 14:52:31
2023-01-31 15:24:37
Khiri Campus Staff Training and Team Building | Khiri Campus