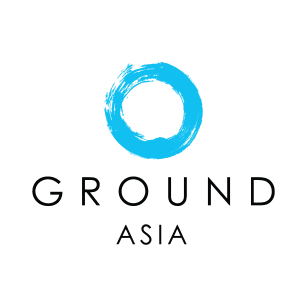 10 Things You Need to Know about Traveling to Indonesia | Khiri Campus
Author : Khiri Campus | Tag : Before Your Trip, Indonesia, For Students
Located on the Ring of Fire and laid exactly on the meeting place of three earth plates, Indonesia is a country full of natural and cultural beauty. Some say that even a lifetime will never be enough to explore Indonesia.
For those of you thinking of visiting Indonesia on a school or university travel program, here are 10 important things you should know. Discard all the stereotypes and prepare yourself for the real experiences that you will surely cherish for lifetime.
Largest Muslim Population


Indonesia is home to the world's largest Muslim population, with approximately 87% of the population being Muslims. Although it has the largest population, it is not an Islamic country. In fact Indonesia acknowledges five other religions which are Catholic, Protestant, Buddha, Hindu, and Confucianism. Everyone lives together in harmony regardless their spiritual differences.

Prayer Calls


Muslims pray five times a day and each time there will be prayer call announced from the local mosque. The first call of the day might surprise you because it is in the early morning and sung through the mosques' speakers. If you are staying in Muslim area, be prepared and remember to use earplugs when sleeping.

Polyglot Society
Indonesians speak at least two languages. The first one being their own local language that they use for daily use and more casual conversations. The second one is the national language, known as Bahasa Indonesia, which  is spoken across the country. If you find most local people speak broken or very little English, be aware that they learn it as their third language. Learning a few words of Bahasa Indonesia is recommended as the best starter for your cultural exploration in Indonesia.
Super Friendly People


When walking around and meeting locals, you will find many people waving at you, smiling, or even calling you,"Mister! Mister!" Do not be alarmed. They do not mean to be creepy or nosy; they are just so happy to meet a foreigner. Simply smile and wave back, or even greet them with some local phrases like

selamat pagi

or

apa kabar

.



No Rice = No Meal


Indonesians eat rice three times a day and consider other food as snacks. So when you see people eating toast or potato, they will say it is only a snack and they will happily eat rice again afterwards. Prepare yourself for maximum dose of carbohydrates daily!
Spicy Means Real Spicy


Indonesian food varies depending on the area and the dish itself. When ordering food with chili or sambal (chili paste), make sure you mention the number of the chilies you want. If you only mention you want spicy food, people will give you their standard of spicy which may be up to 20 chilies.
Keeping Pet Lizards
Indonesia has a hot tropical climate, which means you will be greeted by many mosquitos during your stay. Besides using mosquito repellant (which is highly advised), there is another thing that keeps the mosquitos away: the home lizards that sometimes crawl on the house wall. Do not panic when seeing them, they are harmless and won't bite you.

Squat Toilets


Local toilets are squatting-style, which great exercise for your legs! Also, make sure you do not flush anything into the toilet, rather place it in the bin next to the toilet. Bringing your own toilet paper is also recommended.
Sidewalks Are Rare


The humid weather has led Indonesian people into building a culture of using motorbikes all the time, even when it is only five-minute walking distance. When you are in a city or residential area, do not expect to have pavements to walk on. You will often walk on the side of the road, so please always be mindful of the passing vehicles.



Environmental Awareness


Last but not least: traveling sustainably. Indonesia does not have proper waste management system and technology yet. The trash and waste will end up in a landfill or the ocean. Which is why we encourage students visiting on a school or university travel program to be mindful of your waste, say no to single-use plastic, always keep your own shopping bag with you and bring your own reusable water bottle.