Cambodia recently celebrated its biggest festival, Pchum Ben Day. It's a time when Phnom Penh becomes very quiet as all schools, universities, restaurants, factories, companies and the government are closed. People travel to their hometown to meet family, or plan a trip to visit somewhere new with their families. Pchum Ben Day is the day that family meet together and go to pagoda in traditional dresses.
Pchum Ben and Khmer New Year are the biggest ceremony for all Cambodian. Pchum means "gathering" and Ben means "ball of something (ball of rice or meat)". This celebration is celebrated for 15 days from the end of September to the early of October following lunar calendar which these time is the biggest rainy time of the year in rainy season.
There are 15 days for Pchum Ben. During the first 14 days, people around the pagoda take turns to bring the food for the monk at the pagoda.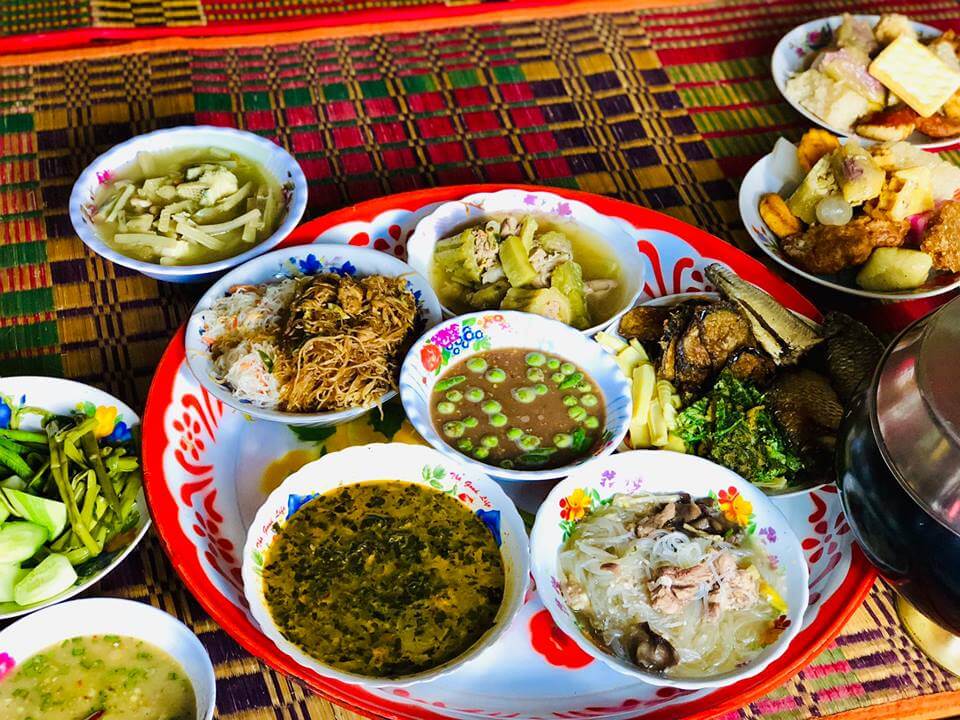 In the early morning around 4am, people bring sticky rice balls (steamed sticky rice with sesame and coconut) to throw it into dark places to appease hungry spirits. People doing that because they believe that during the heaviest rain of the year the spirit of the hurry ghost from the devil comes out to find food, and so this is prepared specially for them.
This belief about spirits stems from the Khmer traditions, since Angkorian Era when the Khmer People believed in animism before the arrival of Buddhism. Khmer leaders during this time combined animism together with the Buddha's lessons, and this culture still continues to today. In more recent years, it has changed slightly as people have started to reduce the waste by throwing the sticky rice away. Now Pchum Ben celebration is focused on bringing the whole family together, and to have a nice holiday together. Later, when people bring their food to the monks, the monk blesses and dedicates that food to their ancestors.
The 15th day is the most important day of the festival. On this day, people take a break from work and studying to meet their family and go to the pagoda together wearing traditional dress and offer food to the monks, remembering their ancestors and relatives who have passed away.
Pchum Ben Day it is not a time when many people visit the country because so many services remain closed. For visitors who are interested in learning about Cambodian culture and beliefs however, this is a great time to visit Cambodia.
The provinces and outskirt of Phnom Penh, and especially the pagodas will be filled with people wearing beautiful white traditional dresses, and many different activities of Khem celebration culture. It really is a sight to behold!
Explore more Educational Travels in Cambodia